08 Feb

South Sudanese women group delivers support to refugees in Kakuma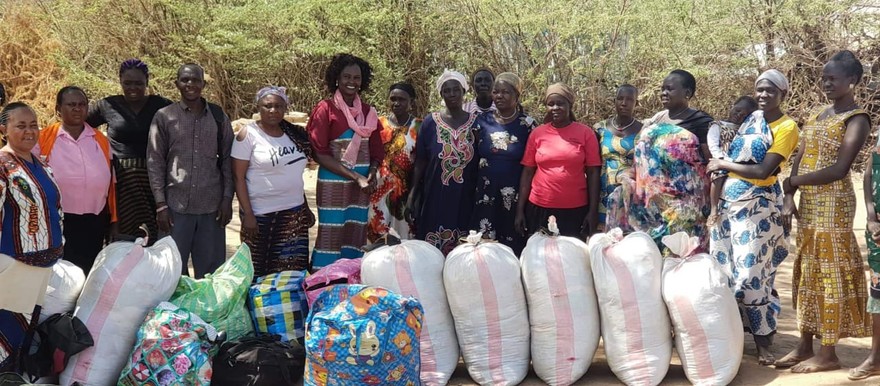 South Sudanese Women for Change, a group of South Sudanese women in Nairobi visited Kakuma Refugee Camp in northern Kenya and conducted a one-day trauma healing workshop while delivering bundles of clothes and shoes to the refugee community there.
The chairperson of the group Mary Nyaduba told Radio Tamazuj that the visit which started on 18th of January and ended on 22nd of January was meant to share knowledge and goods with the community in the camp.
She said the trauma healing workshop drew about 30 participants from 5 Anglican churches within the camp, with main challenges facing the community emerging as lack of water, food, clothes, and education for young people.
Due to lack of financial support, Nyaduba said they were only able to collect 40,000 Kenya Shillings and gathered about 17 bags of clothes from members and south Sudanese living in Nairobi as support for the refugees.
She appealed for both material and financial support for them to be able to provide support to refugees living in the camp, saying they depend on goodwill from members and the community.