12 Mar

S Sudan refugees in Gambella lament over lack of clean drinking water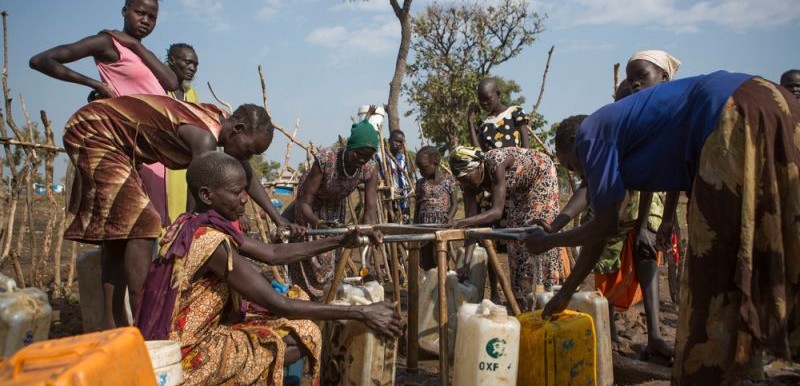 Women work to collect water in the Nguneyyiel refugee camp in the Gambella region of Ethiopia on 26 Nov 2017. Photo by: Zacharias Abubeker
A local leader in Nguenyyiel Refugee Camp in Ethiopia's Gambella region said the refugees have not had clean drinking water for almost a week, making them vulnerable to disease.
James Riek told Radio Tamazuj on Sunday that the situation has worsened the situation in the camp which he says is home to more than 1,000 South Sudanese refugees.
"We have had more than a week without clean drinking water. most of the refugees have resorted to drinking water from the streams, and this has affected the health of children and the disabled," he said.
He called on the humanitarian aid organizations working within the camp to quickly resolve the water problem before the situation deteriorates further.