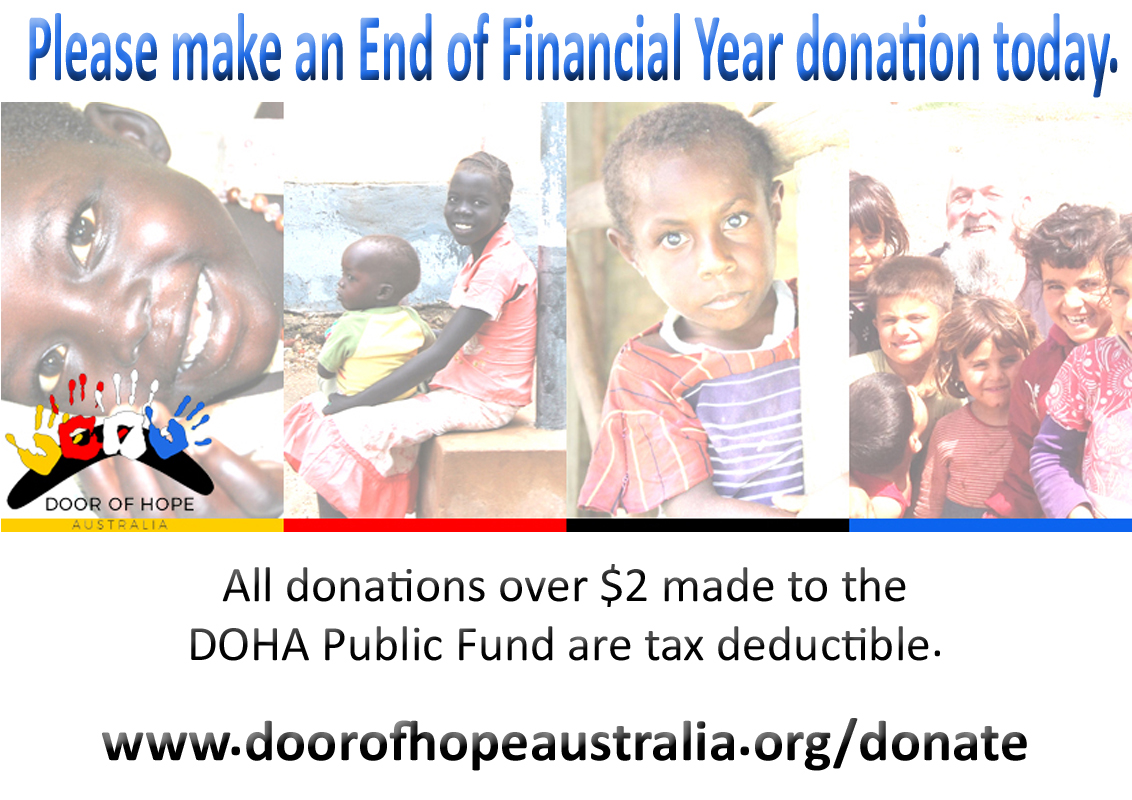 08 Jun

End of financial year appeal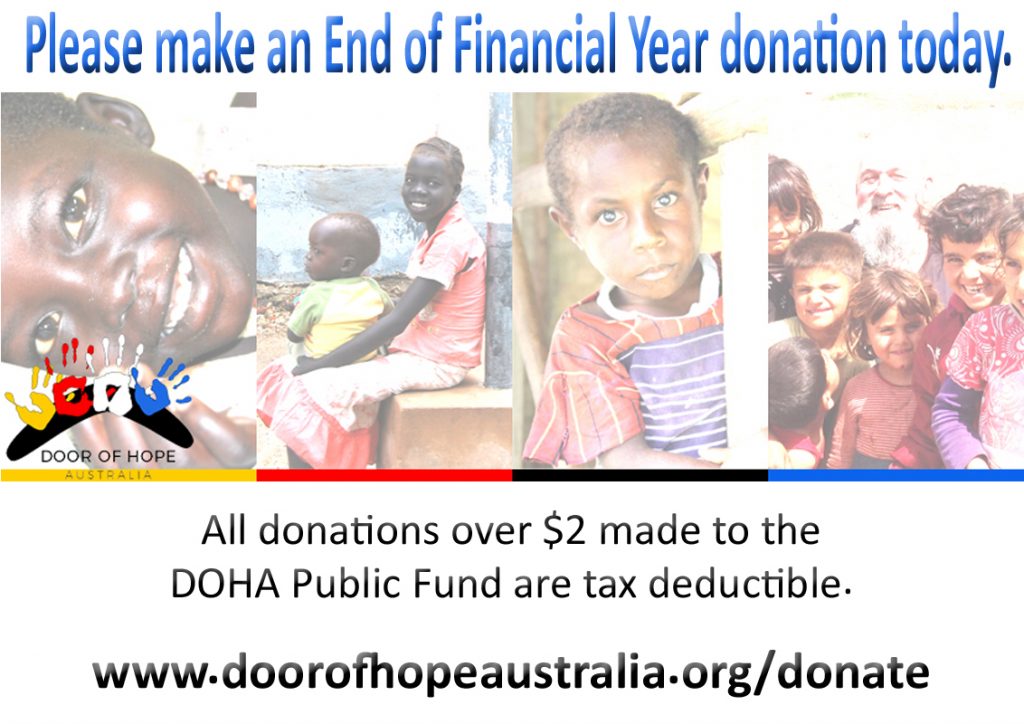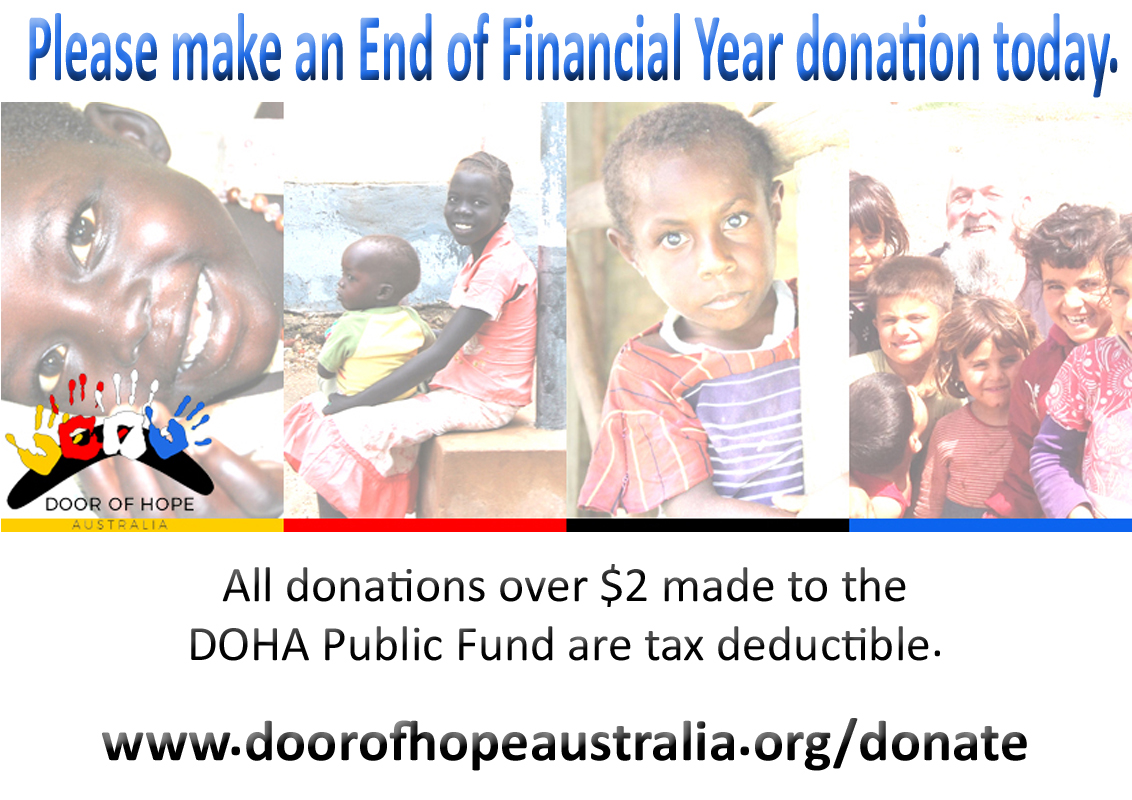 As we approach the end of this financial year, please consider making a tax deductible donation to the DOHA Public Fund by 30th June 2017.
Funds donated will go towards our community development and relief projects in South Sudan.
Click here to make a donation online.
**Please use your name as a reference if you are transferring electronically.