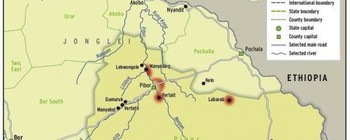 20 Jun

21 people die of hunger in Boma state: official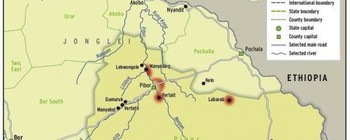 At least 21 people in South Sudan's Boma state have died of hunger within two weeks, while a large number of citizens in Jebel Boma area remain in dire humanitarian conditions due to lack of food in the area, a local official said.
Speaking to Radio Tamazuj on Sunday, Boma State Information Minister, John Achuan said citizens residing in the eastern part of the state are facing shortages of food and lack of basic services.
Achuan further said the shortage of food is caused by poor roads between the remote areas and the state capital Pibor.
He appealed to humanitarian organizations provide aid assistance to the needy people in area to avert further deaths.